WASTING TIME WITH STAFF LABOUR?
Do you know how many hours you are wasting annually on manual label winding...
Ok.. so probably not that many hours, but every minute you have a print operator manually folding or winding your printed labels adds up to…
Progressive-ID stock a range of Rewinders to automate the hassle of winding labels on a reel. Not only does it free up your operators to other tasks, but tensioned, straight-wound reels are less likely to jam up applicators or unfurl on the ground in the packhouse.
Our current range of LabelMate rewinders have been proven to be reliable, sturdy and fast enough to keep up with even the fastest thermal printers.
We offer next-day delivery, available on stocked products ordered before 2pm.
See our current full range below.
Contact Us for pricing.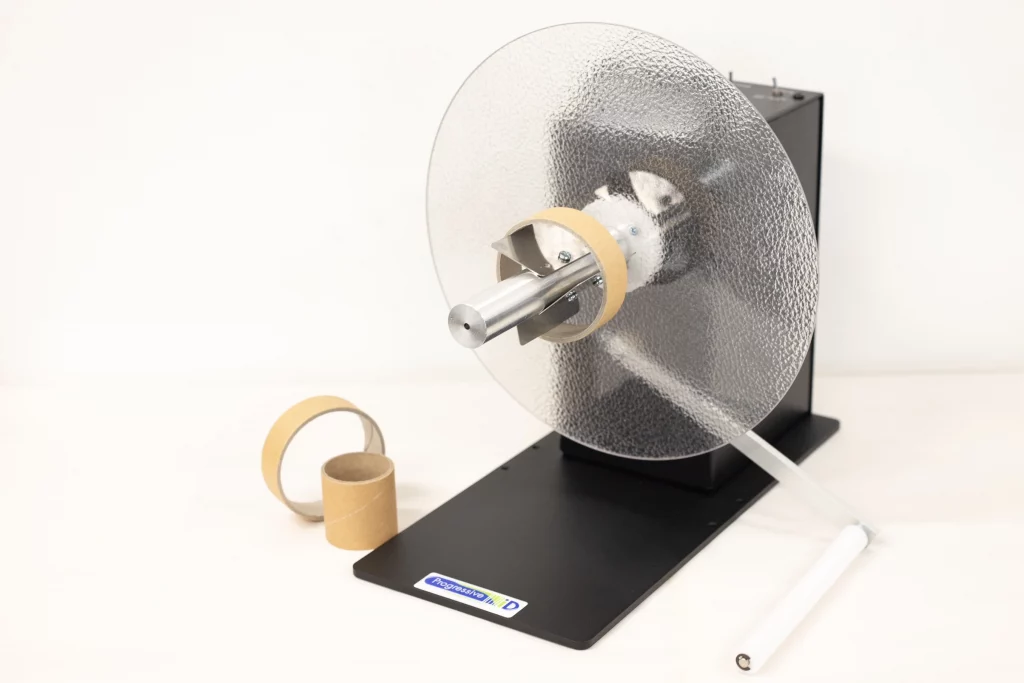 Our most popular re-winder we sell to the produce industry, the CAT3-TA with its Tension Arm is purpose-built to handle high-volume, high speed winding onto a core.
A formidable unit when paired with a desktop printer such as the high-speed Toshiba EX6, this re-winder can produce constant-torque uniform reels of labels on either 76mm or 44mm core fins.
Adjustable speed, auto stop and bi-direction motor help the CAT3-TA to be flexible for most print-room environments.
See it in action in the below video.
The little sister to the CAT3-TA, the MiniCat is a low-profile, small footprint re-winder developed to be rugged, quiet, and fast.
Its variable speed and slip-clutch motor keep constant tension on the printer whist the unique adjustable claw spindle holds onto any core size you require.
Although not as fast as the CAT3, the MC11 can keep up with all but the fastest desktop printers on the market. If you are short of desk space but need a re-winder to handle your high-volume printing, the MC11 is perfect.